TimeTree was made for easy sharing. Let's try creating a calendar for sharing!
First, open the menu by tapping the 'menu' button on the top left or swiping in from the left. If you have not, you can edit your profile by clicking on the photo frame so people can identify you
Create a new calendar by selecting "Add Calendar" from the menu.
Once created, you can access the calendar's "More" page. Tap on  Share the calendar by clicking on "Invite people to this calendar".
Choose your preferred method from the pop-up. A unique URL to join the calendar will be generated.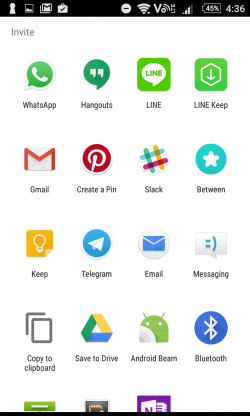 For example, this is the auto-generated message in Whatsapp.
Keyword:einladung/teilnehmer/hinzufügen/adding members/add members/
Related:How to get started